Servicio Inmobiliario
Real Estate service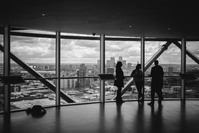 Mediterranean Homes es una agencia inmobiliaria especialista en alquiler y venta de parcelas, chalets , casas de lujo, hoteles, restaurantes, etc. En urbanizaciones con seguridad privada. Gracias a nuestra prospección internacional tenemos una mejor diversidad en el mercado inmobiliario.
Somos conscientes de que vendemos información y queremos asesorarle de la mejor forma posible, en cuanto a zona, características de los inmuebles y condiciones de venta de los mismos.
Desde finales de 2012 y durante este 2017 está aumentando la venta de propiedades, aumentado el segmento del lujo.
Si está pensando en comprar o vender un inmueble, póngase en contacto con nosotros.
info@mediterraneanhomes.es
Mediterranean Homes is a real estate agency specialized in renting and selling plots, villas, and luxury homes. Thanks to our international prospection we have a greater diversity in the real estate market.
We are aware of the decisive role of information and therefore we want to advise you in the best possible way, in terms of zone and district, characteristics of the properties and conditions of sale thereof.
Since the end of 2012 and especially during this 2017 is increasing the sale of properties, increasing above all the luxury segment.
If you are thinking of buying or selling a property, please contact us.